Francistown Centre for Deaf Education
About Us
Francistown Centre for Deaf Education (FCDE) is a special school operating under the ambit of Botswana Society for the Deaf with financial support from the Ministry of Basic Education. While the society owns the institution, the school head is the prime overseer of the daily operations of the school under supervision from Chief Education Officer.
Values and Operation Principles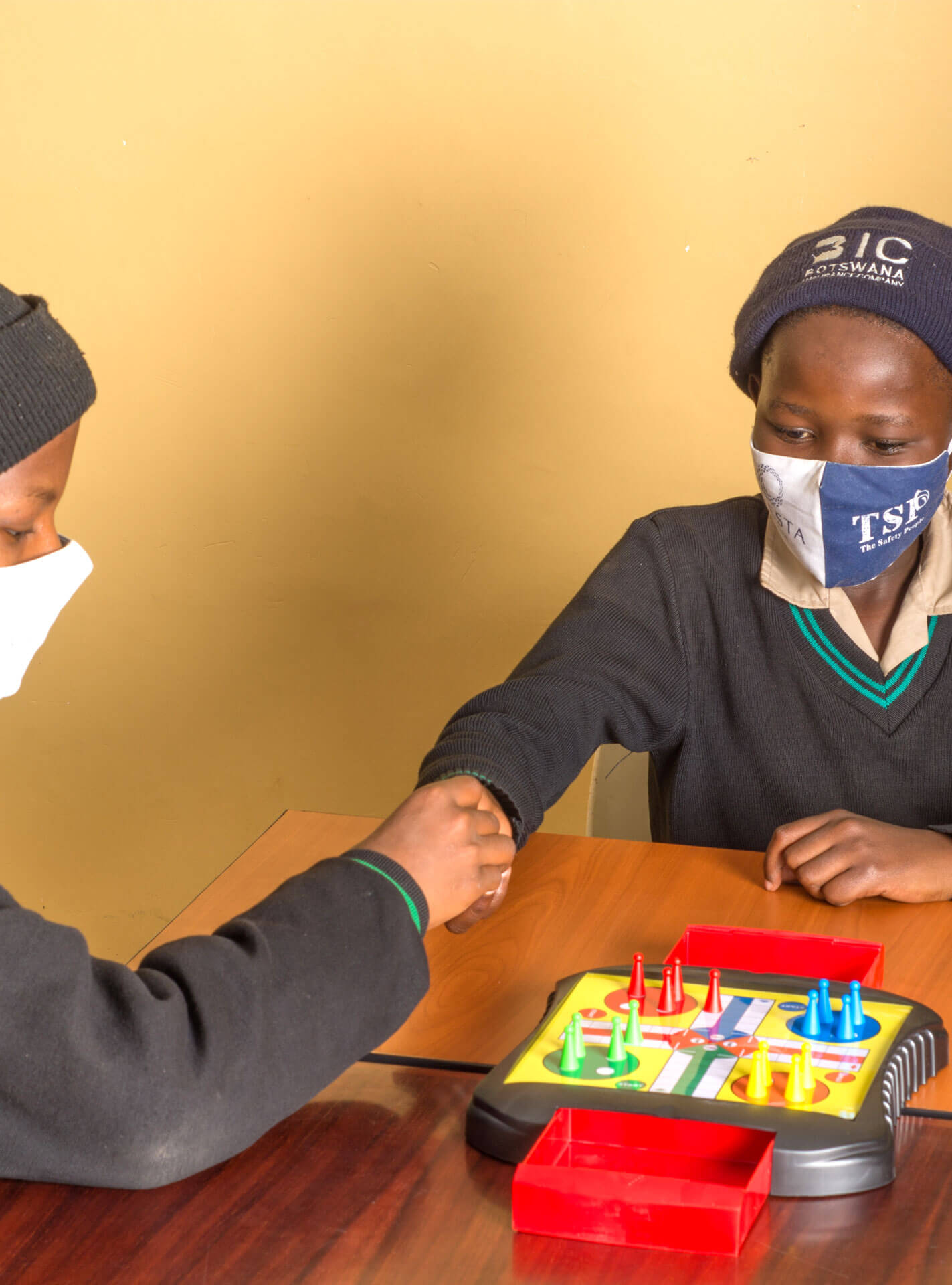 Habilitation and Rehabilitation Services
We enroll learners with a diverse degree of language and social development and recessive multiple disabilities to hearing impairment. FCDE introduces the majority of our learners to formal sign language skills for the first time and develop learner social skills from pre-primary level. At preschool we develop learners' fine and gross motor skills and their skills of daily living.
Provision Of Audiology Services
Admission for placement at FCDE is solely based on assessment and recommendation by reputable audiologist at government hospitals and private establishments. Furthermore the school hires special education teachers competent in reading and interpreting audiology reports for first enrollment and routine check-ups. Senior Teacher Speech and Audiology is responsible for speech training, identification of residual hearing, assessment booking,
Provision of Residential Accommodation and Care for Children
The boarding facility offers accommodation to learners from two and half 2 ½ years to twenty (20) years. FCDE offers separate hostel accommodation for boys and girls is available for both preschool and primary learners. The Matron heads the residential department through the kitchen and hostel departments. Four course meals are provided to boarding learners while twenty-four hours parental care is availed to learners.